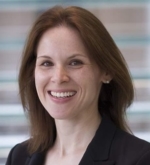 Colorado is a leader in the U.S. in terms of using evidence to guide state budget decisions, so that dollars flow to programs that are effective. It's also a leader in terms of building evidence to better learn what works in key program areas. For example:
State agencies are required by the governor's budget office to show the evidence behind requested budget changes.
In doing that, agencies use a framework called the "Evidence Continuum" that describes the stages of building and assessing program information.
Also, the legislature now requires agencies to use consistent definitions of evidence-based programs in their budget requests.
And Colorado is one of only a handful of states to have a dedicated fund to support program evaluations.
A recent report by the The Pew Charitable Trusts' Results First initiative, titled "Colorado's 'Evidence Continuum' Promotes Efficient, Effective Public Programs," discusses the state's progress in these areas. To get an overview, we are joined by one of its authors, Sara Dube who directs the Results First initiative at the The Pew Charitable Trusts.