Podcast: Play in new window | Download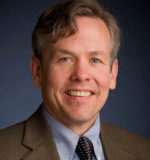 The new federal education law, the Every Student Succeeds Act (ESSA), emphasizes the importance of evidence, including defining four levels of evidence-based practices. The law, however, leaves it to states to decide how much they want to build an evidence base and how much to nudge districts toward choosing more effective strategies. So what should state education leaders do who want to leverage the new law and encourage districts to learn and do what works for students?
Tom Kane joins us for a two-part series to provide suggestions. In this podcast episode, he discusses how states could use the authority and resources provided by ESSA to launch a system of "efficacy networks," meaning collections of local agencies committed to measuring the impact of the interventions they're using. As he notes, "An overlapping system of efficacy networks working with local [education] agencies would create a mechanism for continuous testing and improvement in U.S. education. More than any single policy initiative or program, such a system would be a worthwhile legacy for any state leader."
He also describes how the Proving Ground initiative run by the Center for Education Policy Research (CEPR) at Harvard is demonstrating the value of having an efficacy network. CEPR is working with 13 school agencies to develop a model to easily conduct low-cost, local pilots.
Tom Kane is a professor of education and economics at the Harvard Graduate School of Education and faculty director of CEPR. His recent article in the journal Education Next is called, "Making Evidence Locally: Rethinking education research under the Every Student Succeeds Act."