Podcast: Play in new window | Download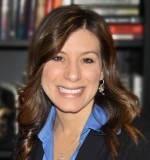 Since becoming Mayor of Louisville in 2011, Greg Fischer and his team have launched a number of initiatives to strengthen the city government's ability to improve on results and address challenges that span traditional agency silos. Initiatives include:
LouieStat: Modeled after CitiStat and other "Stat" initiatives, LouieStat uses ongoing data-driven discussions between the Mayor's Office and agency leaders about agency results and ways to improve those results.
Cross-functional teams: For issues too big to solve through the LouieStat process, the Mayor's Office establishes cross-functional teams of city employees (from directors to line employees) to examine root causes using focus groups and other analytic tools and then propose solutions within 8 to 12 weeks — recommendations that are often approved on the spot by the mayor. To support teams' efforts, the city provides training to team members on topics such as "plan, do, check, act," lean process improvement, project management, and data collection/analysis.
Cross-agency LouieStat meetings: While most LouieStat meetings focus on specific agencies, the city also runs some LouieStat meetings that are focused on cross-agency topics. An example is VAPStat, focused on tackling the issue of vacant and abandoned properties.
To learn more about these efforts, we're joined by Theresa Reno-Weber, the city's Chief of Performance Improvement. She was previously a senior consultant at McKinsey & Company and served for ten years in the U.S. Coast Guard.
Web extras: Theresa Reno-Weber shares her advise to cities and other jurisdictions aiming to strengthen their use of data to improve results [click here]. She also describes a set of questions that helped the Fischer Administration guide their broader strategy, including "What is the city government currently doing?", "How well is city government performing?" and "How do we improve?" [click here]
Note: To see the "leadership lessons from a dancing guy" video referenced by Theresa, click here.