Podcast: Play in new window | Download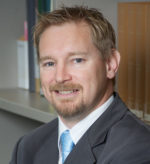 Statistics New Zealand (@Stats_NZ) is the government department of New Zealand charged with collecting and producing statistical information. It is known as a leader in terms of linking data from different data sets in order to enable research and insights into important and complex policy challenges with the goal of improving outcomes for New Zealanders. For over ten years, Stats NZ (as it is also called) has been working on data integration including the creation of the Integrated Data Infrastructure (IDI) in 2011. Today the IDI is is a large research database containing microdata from a range of government agencies, including over 165 billion facts.
To learn more, we are joined by Kelvin Watson, the Deputy Chief Executive for Data Services at Stats NZ.