Podcast: Play in new window | Download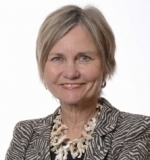 A well-crafted mission statement is an important building block for any results-focused public sector organization, whether it's a department, agency, office or even team. Sharon Oster joins us to talk about crafting and using mission statements. She is a Professor of Management and Entrepreneurship at the Yale School of Management, where she previously served as the Dean. She's also the author of the book Strategic Management of Nonprofit Organizations.
In the interview, Professor Oster discusses three functions of well-crafted mission statements: 1) setting boundaries; 2) motivating internal and external stakeholders; and 3) evaluating organizational performance. Staff within organizations that are crafting a new mission statement — or who are assessing their current one — can use these three functions to help them create a compelling and useful mission statement and then to put it into practice.