Podcast: Play in new window | Download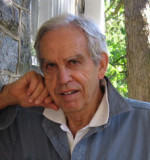 What does the term "counterfactual" mean and why is it important for rigorous program evaluation? What are the advantages of randomized controlled trials (RCTs) over non-experimental approaches to evaluation? And what surprising finding from the National Supported Work Demonstration showed the usefulness of evaluation with an experimental design?
We explore these and other questions with Robinson (Rob) Hollister, one of the nation's experts on program evaluation, in an interview designed to give program managers and policy officials an accessible introduction to several key evaluation topics.
Professor Hollister is the Joseph Wharton Professor of Economics at Swarthmore College. He is a past winner of the Peter H. Rossi Award from the Association for Public Policy Analysis and Management (APPAM) for his contributions to the field of program evaluation. He has been involved in the design and evaluation of numerous programs in the fields of employment and training, education, welfare reform, health and education. For a more detailed biography, see here.
Web extra: We explore additional program evaluation topics with Rob Hollister in the web extra:
A tip: Evaluators use several terms to describe the same approach, including "randomized controlled trial," "experimental evaluation," "evaluation with an experimental design" and "impact evaluation using random assignment." These terms refer to evaluations with a program group (sometimes referred to as a treatment group) and a control group, where individuals are assigned to each group randomly, meaning essentially flipping a coin.