Podcast: Play in new window | Download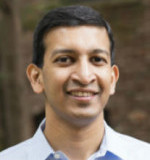 How can tools from the behavioral sciences, such as behavioral economics, improve the design and implementation of public policies? We examine that question with a leading economist, Raj Chetty of Harvard University. In his recent keynote speech at the American Economic Association meeting, he argued that insights from the behavioral sciences can expand the scope of tools that are available to policymakers — insights such as the importance of defaults, salience and loss aversion.
Professor Chetty has been widely recognized for his research that combines empirical evidence and economic theory to help design more effective government policies. This is Part One of our conversation.
For part 2 of our conversation, on the use of administrative data (or "big data") for research on what works in public policy, click here.