Podcast: Play in new window | Download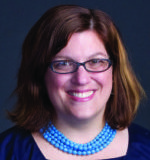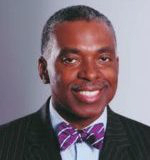 Milwaukee's Teen Pregnancy Prevention Initiative, launched in 2008, is a citywide effort led by the United Way of Greater Milwaukee and Waukesha County. It has been recognized as a model of community collaboration, including by the White House Council for Community Solutions.
The three main prongs of the strategy are:
An aggressive advertising campaign targeted to teens
The use of evidence-based sex education
The involvement of community partners to support the strategy
The initiative set a goal in 2008 to reduce Milwaukee's teen births by 46% over 10 years. It exceeded that goal, three years early, with a 50% decline in teen births by 2012. During the same period, national teen birthrates also declined sharply, although Milwaukee's decline slightly outpaced the national average. More broadly, the initiative is a leading example of an "all-hands-on-deck" community partnership focused on a key community challenge.
To learn more, we're joined by two people who have been at the center of the initiative. Bevan Baker has been the Commissioner of Health in Milwaukee since 2004. And Nicole Angresano is the Vice President of Community Impact at the United Way of Greater Milwaukee and Waukesha County.