Podcast: Play in new window | Download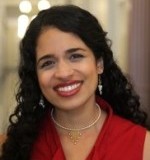 On September 15th, 2015, President Obama issued an Executive Order encouraging federal agencies to apply behavioral insights in their programs, policies, and operations. On the same day, the White House Social and Behavioral Sciences Team (SBST) released its first annual report that details the results of 15 different collaborative projects with agencies to apply insights from behavioral economics and other behavioral sciences to improve program outcomes and help tackle agency challenges.
To highlight some lessons from this work for public leaders at the federal, state and local levels, we're joined by Maya Shankar. She is the Senior Advisor for the Social and Behavioral Sciences at the White House Office of Science and Technology Policy and leads the SBST.