Podcast: Play in new window | Download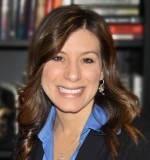 The City of Louisville is entering year three of its data-driven performance improvement initiatives under Mayor Greg Fischer, such as LouieStat that launched in January 2012. These efforts have gotten national attention. The mayor, for example, was recently recently named one of Governing Magazine's Public Officials of the Year for his focus on improving the performance of city government. As the magazine noted, "At the heart of his performance efforts is a focus on data."
We get an update on these initiatives from the city's Chief of Performance Improvement, Theresa Reno-Weber (@RenoWeber). The interview discusses:
LouieStat at year three: Louisville's performance management system for metro government, called LouieStat, now includes 19 departments as well as one cross-functional, issue based "stat" program called VAPStat, which focuses on reducing vacant and abandoned properties.
Problem-solving teams: For important issues that arise through the LouieStat process that require focused attention from issue experts, Louisville uses cross-functional teams created to address particular challenges. An example is the team created to improve a specific aspect of Emergency Management Services (EMS): reducing ambulance turnout times, meaning the time from patient drop off at the hospital to being ready for the next run. The team's work, in just a four months, resulted in efficient gains worth $1.5 million, equivalent to two extra ambulances in service in the city.
For more background on Louisville's performance initiatives, see Theresa Reno-Weber's previous interview on the blog from 2013.