Podcast: Play in new window | Download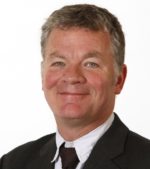 The Education Endowment Foundation (EEF) is dedicated to breaking the link between family income and educational achievement. To do that, it has a unique strategy: increasing the supply of high-quality evidence about what works in order to enable better decisions by teachers and school leaders. Launched in 2011 with a founding grant of £125 million from the UK Department of Education, today it operates as an independent grant making nonprofit. With investment and fundraising income, it intends to award about £220 million over 15 years.
Remarkably, today about one in four schools in the UK (7,600 schools, involving more than 750,000 students) is taking part in some type of EEF-funded randomized controlled trial to learn what works in education policy and practice — or to learn how best to convey evidence-based approaches to teachers and encourage their use. To date, EEF has funded 130 projects; awarded £75 million in funds; partnered with 26 independent evaluation teams; published 60 reports; and launched the Teaching and Learning Toolkit and Early Years Toolkit.
To learn more, we are joined by EEF's founding Chief Executive, Sir Kevan Collins. He has worked in the public sector for over 30 years, including serving as Chief Executive of the London Borough of Tower Hamlets and, before that, as Director of Children's Services for that borough.