Podcast: Play in new window | Download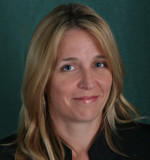 How can grant making agencies in the public sector build their capacity to build and use rigorous evidence and help their grantees do so too? We gain insights from a successful evidence focused grant-making organization outside of government, the Edna McConnell Clark Foundation.
A hallmark of the Foundation's approach is a focus on evidence. It chooses and structures its investments largely on the basis of empirical evidence that a grantee or potential grantee's programs help economically disadvantaged young people. And a major objective of the Foundation's investments is to help grantees build their own evidence base. In doing this work, it uses a framework to assesses an organization's evidence of effectiveness on a continuum from high apparent effectiveness to demonstrated effectiveness to proven effectiveness.
To learn more, we're joined by Kelly Fitzsimmons who is the Foundation's Vice President and Chief Program and Strategy Officer.
Web extras: Kelly Fitzsimmons discusses:
The Foundation's pilot program PropelNext, designed to help grantees in early stages of evidence building to systematically collect and analyze data [click here]
The growing emphasis among nonprofits around rigorous evidence and evaluation [click here]
Her advice to organizations just starting their journeys to become more evidence focused [click here]
Additional resources: To learn more about tiered-evidence grant programs, in which larger grant dollars go to approaches backed by stronger evidence (a.k.a. innovation funds), see the video tutorial on the blog. Also, to see another example of a framework to assess evidence levels, see the regulations for the Investing in Innovation (i3) program at the Department of Education, page 18683, which discuss criteria for development, validation and scale-up grants.