Podcast: Play in new window | Download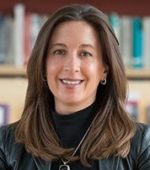 In 2015, a unique collaboration was launched call the Rhode Island Innovative Policy Lab (RIIPL). It is a partnership between researchers at Brown University and the Office of the Governor of Rhode Island, with the goal of helping state agencies design evidence-based policies to better serve Rhode Island families.
RIIPL's goal is to use data and science to improve policy, alleviate poverty and increase equity of opportunity. To do that work, it has created a new linked database of public programs, connecting more than 100 previously independent data sets.
To learn more and hear about some example projects, we are joined my Justine Hastings (@JHastings_Econ). She is an economist at Brown University and the founding director of RIIPL.