Podcast: Play in new window | Download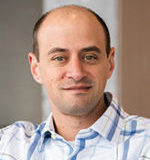 Improving schooling outcomes of disadvantaged youth is a top policy priority in the United States, but few interventions have produced convincing evidence that they can improve those outcomes, especially for adolescent youth — the age at which socially costly outcomes occur, such as high school dropout. As a result, it may be conventional wisdom that, by adolescence, it is too late and too costly to improve academic outcomes of children in poverty.
A recent study (and related Hamilton Project policy proposal), however, suggest that this conventional wisdom is wrong. It uses a rigorous evaluation design — a randomized controlled trial — to examine the effects of intensive, individualized (two students to one tutor) math tutoring among 9th and 10th grade boys in twelve Chicago public schools.
To learn more, we are joined by one of the study's nine authors, Jonathan Guryan. He is a professor of human development and social policy at Northwestern University and a fellow at Northwestern's Institute for Policy Research.