Podcast: Play in new window | Download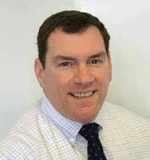 Career Academies are one of the biggest success stories among interventions designed to improve outcomes for high school-aged disadvantaged students. A rigorous evaluation, using a random-assignment design, showed that Career Academies boosted the earnings of participants by a sizable 11 percent in the eight years after graduation, with especially strong gains among young men. Moreover, the findings demonstrate the feasibility of improving labor market outcomes and school-to-work transitions without compromising academic standards or discouraging post-secondary education. Today several thousand schools have adopted the Career Academies approach across the nation.
To learn more, we're joined by Jim Kemple, the founding Executive Director of the Research Alliance for New York City Schools at New York University, a nonpartisan research center. He previously served as the Director of the K-12 Education Policy Area at MDRC where he served as the Principal Investigator for MDRC's Career Academies Evaluation.
Web extra: Jim Kemple discusses two lessons for research from the Career Academies evaluation. [click here]