Podcast: Play in new window | Download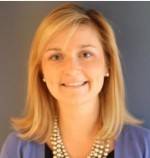 In 2011, President Obama signed into the law the America COMPETES Reauthorization Act, which granted all federal agencies broad authority to conduct prize competitions to spur innovation, solve tough problems, and advance their core missions. To date, nearly 300 prize competitions have been implemented by 45 agencies through the website Challenge.gov. One of the leaders in conducing prize competitions has been NASA.
To learn more, we're joined by Jenn Gustetic (@jenngustetic) from NASA. She's the Prizes and Challenges Program Executive within the office of the Chief Technologist. Our discussion covers a recent example of how NASA has used prize competitions to solve an important challenge for the agency; the benefits of using prize competitions; the types of prizes used; and an overview of NASA's Center of Excellence for Collaborative Innovation.