Podcast: Play in new window | Download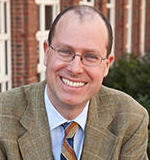 Social Impact Bonds (SIBs) — also known as Pay for Success — are relatively new in the U.S., but interest has grown quickly at the local, state and federal levels in just a few years. Two states (NY and MA), as well as New York City, are already implementing SIBs and about a dozen other states and cities are designing them or are considering doing so.
To learn more about Social Impact Bonds, we're joined by one of the nation's leading experts, Jeffrey Liebman. He is a Professor at the Harvard Kennedy School, Director of the Taubman Center for State and Local Government, and Director of the Social Impact Bond Technical Assistance Lab (SIB Lab) at the Kennedy School. He previously served on the leadership team of the White House Office of Management and Budget in the Obama Administration.
In our interview, we discuss:
the key features of SIBs
why interest has grown so quickly among public leaders
common misperceptions about the approach
the role of the SIB Lab