Podcast: Play in new window | Download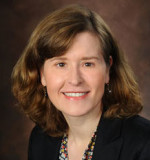 What early-childhood interventions have been shown by rigorous research to have lasting impacts on people's health and wellbeing? To explore that question, we're joined by Janet Currie, a leading expert on early-childhood interventions, including Head Start. She is a professor of economics and public affairs at Princeton University and the director of Princeton's Center for Health and Well Being. Her recent co-authored survey article in the Journal of Policy Analysis and Management focuses on the early-life origins of people's well being.
Topics covered in our discussion include WIC, home visiting programs, early-childhood programs including Head Start, the importance of early health on later life outcomes, and advice for policymakers about designing programs focused on early-life outcomes.
Web extra: Janet Currie discusses what she sees as a key gap in researchers' abilities to understand the influences of early-life wellbeing: the lack of nationally representative data on children between birth and when they start school. [click here]