Podcast: Play in new window | Download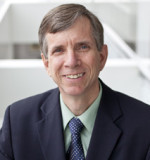 The Results First Initiative, a joint project of the Pew Charitable Trusts and the John D. and Catherine T. MacArthur Foundation, launched in 2011 to help states strengthen their ability to use cost-benefit analysis to invest in policies and programs that work and that are cost effective. Their recent report, "States Use of Cost-Benefit Analysis," is a first of its kind study to measure states' use of this analytical tool. To learn more, we're joined by Gary VanLandingham, Director of the Results First Initiative. In particular, we discuss:
To what extent are states today conducting cost-benefit analyses?
In which policy areas do those analyses tend to focus?
To what extent do states use the results when making policy and budget decisions?
What challenges do states face in conducting and using these studies?
Web extras: Gary VanLandingham discusses the study's findings about where the capacity to do cost-benefit analyses is being built within states — for example, within governors' offices or state legislatures. [click here] He also provides an update about the Results First project. [click here]
Update (2016): A video overview of the Results First Initiative is available. [click here]