Podcast: Play in new window | Download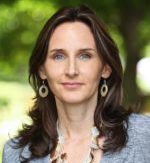 Social Impact Bonds, also called Pay for Success projects in the U.S., draw on private sources of capital to fund preventive services, with governments acting as the outcome funders, paying back the money with a profit if specific targets are met. The approach started in the U.K. and is now being used in many different countries. A related strategy has also been created — Development Impact Bonds — that, as the name suggests, are primarily used in developing countries. They are used to social interventions and involve third parties, such as a donor agencies or a foundations, as the outcome funders, rather than governments. Overall, an estimated $200 million in upfront private capital has been leveraged by impact bonds for social services worldwide over the last six years, an amount that is expected to triple by 2020.
To learn more about global trends in impact bonds, we are joined by Emily Gustafsson-Wright (@EGWBrookings), a Fellow at the Center for Universal Education at the Brookings Institution. She is the co-author of the recent report, The Potential and Limitations of Impact Bonds: Lessons from the First Five Years of Experience Worldwide.