Podcast: Play in new window | Download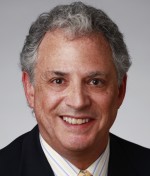 How can public agencies at the federal, state and local levels use analytics — including test and learn strategies — to tackle their toughest challenges? We get insights from Dean Silverman, the founder and former head of the IRS Office of Compliance Analytics (OCA), which launched in 2011.
Reporting directly to the IRS commissioner, the OCA's mission is to improve compliance with tax laws and to make data analytics a key part of the IRS's strategic decision-making. Its work led to billions of dollars in savings through fraud detection and reductions in improper payments. The OCA's approach, though, is applicable well beyond the area of tax and finance, in terms of building analytical capacity within an agency; bridging silos between analytics, operations and IT; and using analytics to address key strategic challenges.
Dean Silverman lead the OCA for four years, until January, when his appointment expired.