Podcast: Play in new window | Download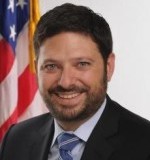 How can public agencies at the federal, state or local levels spur innovation to tackle tough problems and find ways to better achieve their missions? To gain insights, we're joined by Bryan Sivak (@BryanSivak), the Chief Technology Officer at the U.S. Department of Health and Human Services (HHS). Under his leadership, HHS launched its IDEA Lab in 2013, which has already catalyzed more than 100 innovation projects. Prior to his current role, he was the Chief Innovation Officer to Maryland Governor Martin O'Malley, Chief Technology Officer for the District of Columbia and a technology entrepreneur in the private sector.
As Bryan explains, the three main strategies of the HHS IDEA Lab are:
Supporting innovators from within the department, e.g., the HHS Innovates initiative that identifies and celebrates internal innovation by employees
Bringing new ideas and concepts into the department, e.g, the HHS entrepreneurs and HHS innovators-in-residence initiatives that bring in innovators from outside the department to help tackle important challenges
Mobilizing communities of practice to work on discrete challenges or ongoing, cross-cutting initiatives that require creative thinking and new solutions, e.g., the HHS Health Data Initiative
Bryan also provides broader advice for public leaders who want to strengthening a culture of innovation in their agencies. The clip of this portion of the interview is available here.