Podcast: Play in new window | Download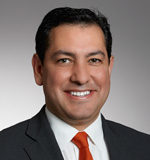 The Connecticut Green Bank (@CTGreenBank) is designed to help mobilize more private investment and accelerate the growth of green energy, such as solar power, in order to create jobs, reduce greenhouse gas emissions, and lower energy bills. It is the nation's first state-sponsored bank to promote lower cost financing for clean energy. Since 2011, for every public dollar invested, the bank has attracted six dollars of private investment, creating about 13,000 jobs so far and driving $1 billion of clean energy investment across the state. That has boosted clean power and reduced clean energy prices by about 20 to 30 percent. Other states and cities are now following Connecticut's lead with similar efforts.
For its achievements, the Green Bank won the Innovations in American Government Award for 2017, sponsored by the Ash Center for Democratic Governance and Innovation at the Harvard Kennedy School. It plans to use the prize money to relaunch the Green Bank Academy to help more jurisdictions launch green banks.
To learn more, we are joined by Bryan Garcia, the president and CEO of the Connecticut Green Bank.
Additional resources: Mark Muro of the Brookings Institution and colleagues provide information on green banks here and here.