Podcast: Play in new window | Download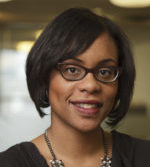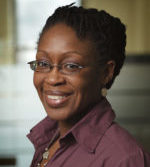 In 2010, the Administration for Children and Families (ACF) at the U.S. Department of Health and Human Services launched a project to explore how programs could advance their goals, and address specific challenges, by applying insights from behavioral sciences, including behavioral economics. It is called the Behavioral Interventions to Advance Self-Sufficiency (BIAS) project. Now, six years later, it has results from 15 randomized experiments conducted across seven states on the topics of employment, child support and childcare.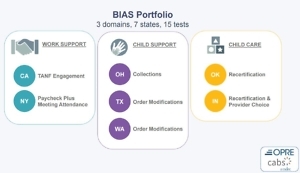 To get an overview and hear implementation lessons for human services agencies that might want to use these types of interventions — or "nudges," as they are often called — we are joined by two researchers from the social policy research firm MDRC, which was a partner on the BIAS project. Lashawn Richburg-Hayes is a Director and Nadine Deshausay is a Research Associate at MDRC.
More information: For more information on the 15 projects, including their goals, strategies, results and costs, see MDRC's PowerPoint presentation presented at the BIAS Capstone Convening in April 2016 [click here].