Podcast: Play in new window | Download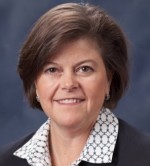 Today, results-focused cities are using data to improve city services, boost the quality of life, and literally save lives. The City of Las Vegas has gained a reputation for its data-focused approach to addressing important city challenges. A good example is its effort to reduce traffic accidents, first by focusing on reducing left turn crashes and later by focusing on the 50 most dangerous intersections. The results have been dramatic.
To learn more, we are joined by Betsy Fretwell (@BetsyFretwell), the City Manager of Las Vegas. She has been in that role since 2009, overseeing a city workforce of nearly 3,000 and a budget of $1.2 billion per year. She has won several awards for her work, including a National Public Service Award.