Podcast: Play in new window | Download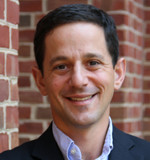 How can school district leaders, or other state and local education leaders, strengthen student outcomes through innovative low-cost interventions, such as through text messages?
To gain insights, we're joined by Benjamin Castleman (@BenCastleman), a professor of education and public policy at the University of Virginia. His research focuses on how behavioral economics and social psychology can improve college access and other measures of success for low-income students.
Web extras: Benjamin Castleman discusses the many decisions that students and parents have to make, from early childhood through college and why those decision points can become bottlenecks — ones that low-cost interventions can help ameliorate. [click here] He also discusses this research on "summer melt" (the fact that a significant fraction of graduating low-income high school students who are planning to attend college that fall end up not going to college) and about low-cost interventions to reduce it. [click here]