Podcast: Play in new window | Download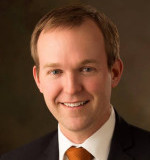 The first Pay for Success initiative (aka Social Impact Bond) focused on early childhood education in the U.S. was launched in 2013 in Salt Lake County, Utah. The initiative involves a $7 million investment in private capital to fund the expansion of the early education for at-risk children. The goal is to increase school readiness and academic performance among 3- and 4-year-olds and reduce the number of children who require special education and remedial services.
To learn more, we're joined by a key player in setting up the initiative, Ben McAdams (@MayorBenMcAdams), the Mayor of Salt Lake County.
Updates since the interview: