Podcast: Play in new window | Download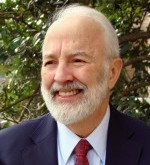 Can a tax on sugary drinks reduce consumption and therefore fight obesity? The nation of Mexico, which has similarly high rates of obesity as the United States, is putting that question to the test. In 2013, Mexican lawmakers passed an excise tax on sugary drinks of 1 peso (about 8 cents) per liter, which is about a 10 percent tax. It also passed a tax on junk food.
A new study published in the British Medical Journal examines the effects on purchases of beverages in Mexico during the first year after implementation of the tax. To learn more, we're joined by one of the articles co-authors, Barry Popkin. He is a Distinguished Professor of Nutrition at the University of North Carolina at Chapel Hill School of Public Health.
This is the second interview in our two-part series about Mexico's soda tax. In part one, I spoke with Tina Rosenberg about how the tax came about.