Podcast: Play in new window | Download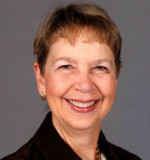 This year marks 20 year since the launch of the New Hope Project, an anti-poverty initiative that was implemented in two inner-city areas in Milwaukee from 1994 to 1998. The guiding principle of this time-limited demonstration project was that anyone who works full time should not be poor. It offered low-income people who were willing to work full time several benefits, including:
an earnings supplement to raise their incomes above the poverty level;
subsidized health insurance;
subsidized child care;
and, for people who had difficulty finding full-time work, a referral to a wage-paying community service job.
The program had an independent, rigorous evaluation by MDRC using a large-scale random assignment study, including five-year and eight-year follow-ups.
To tell us about the key findings from New Hope for adults and children — as well as its significance for policymakers and other social service leaders today — we're joined by Aletha Huston. She's a Professor of Child Development at the University of Texas at Austin and a leading expert in understanding the effects of poverty and social policies on children. She was the lead author of the five year impact study of New Hope and, with Greg Duncan and Thomas Weisner, is the co-author of the book Higher Ground: New Hope for the Working Poor and Their Children.