Podcast: Play in new window | Download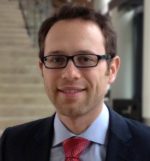 How can public agencies can use rapid, low-cost experiments to test (and learn from) low-cost, light-touch interventions such as communications and outreach strategies? Also, how can agencies partner with academic researchers to run those experiments and what characteristics of those researcher-practitioner partnerships help make them successful?
To get insights into all those topics, we are joined by Adam Sacarny (@asacarny). An economist by training, he is a professor of health policy and management at Mailman School of Public Health at Columbia University. He has been working with both the U.S. Department of Health and Human Services (HHS) as well as the State of Colorado on communications-related experiments. Both HHS and Colorado are taking a "test, learn and adapt" approach by testing out certain interventions using relatively quick, low cost randomized controlled trials, learning from the results, and refining the strategies to be tested again.
Web extra: Adam Sacarny discusses the communications-related experiment he conducted with the State of Colorado around helping Colorado citizens choose a health plan on the ACA marketplace that best fits their needs. [click here]