Podcast: Play in new window | Download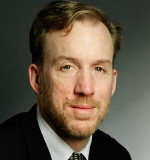 Despite progress in many areas, young men of color still face many obstacles to success in terms of education, employment and other areas. Today, there is growing momentum through government and other efforts to improve outcomes for young men of color, including New York City's Young Men's initiative and the Obama Administration's My Brother's Keeper initiative. A recent report by the social policy research firm MDRC titled Boosting the Life Chances of Young Men of Color reviews what we know about interventions to improve the outcomes of young men of color that have been shown to be effective through rigorous research.
To discuss the report's findings, we're joined by Dan Bloom who, with Christopher Wimer, authored the report. Dan is the Director of the Health and Barriers to Employment Policy Area at MDRC.
Web extra: Dan Bloom discusses a promising area for future rigorous evaluation: strategies for exposing disadvantaged high school students to the labor market [click here]