Podcast: Play in new window | Download
Subscribe: iTunes | Android | RSS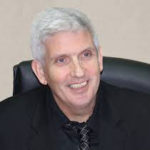 Howard White of the Campbell Collaboration joins for Part 1 of our interview on useful principles for evidence-based policy and practice. In the interview, we discuss:
Principle 1: Use the right evidence to answer the right question
Principle 2: Don't rely on single studies
Principle 3: Context matters for transferring evidence
Principle 4: Evidence-based policy is not a blueprint (aka cookie cutter) approach
Howard White (@HowardNWhite) is the Chief Executive Officer of the Campbell Collaboration, a nonprofit best known for its use of systematic reviews to help policymakers and others make well-informed decisions. Previously he was the founding Executive Director of the International Initiative for Impact Evaluation (3ie) and led the impact evaluation program at the World Bank's Independent Evaluation Group.